Aaron Wright ::
Industrial Designer, Experience Researcher,
Architectural Designer
Sub Sequence
a thesis process book documenting probes in sensing :
mapping : creating ecotones :: experimenting with social adapters
c.2021 + 2022
Tags: Thesis Work, Adaptation, Process
Toolkits: Adobe Creative Cloud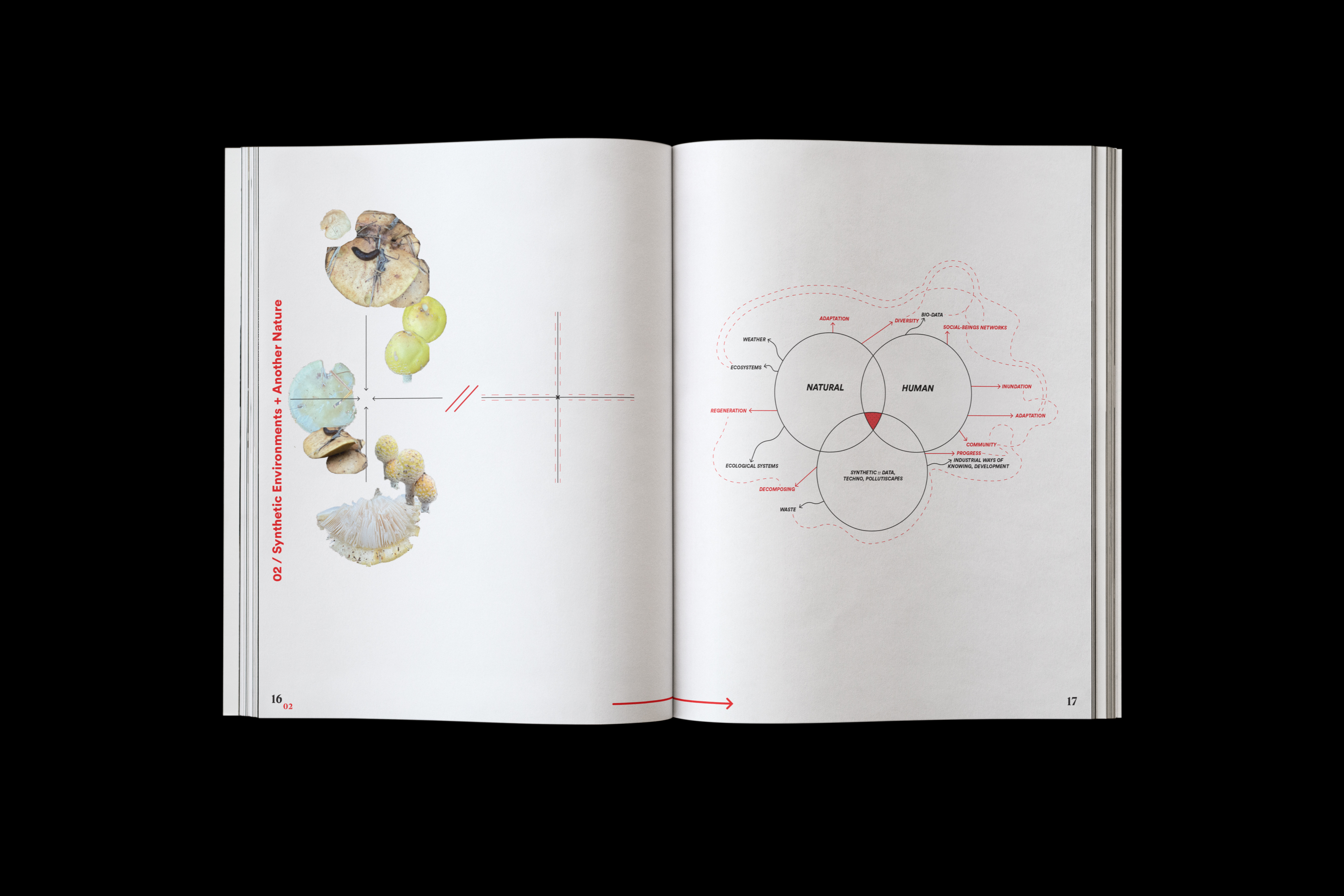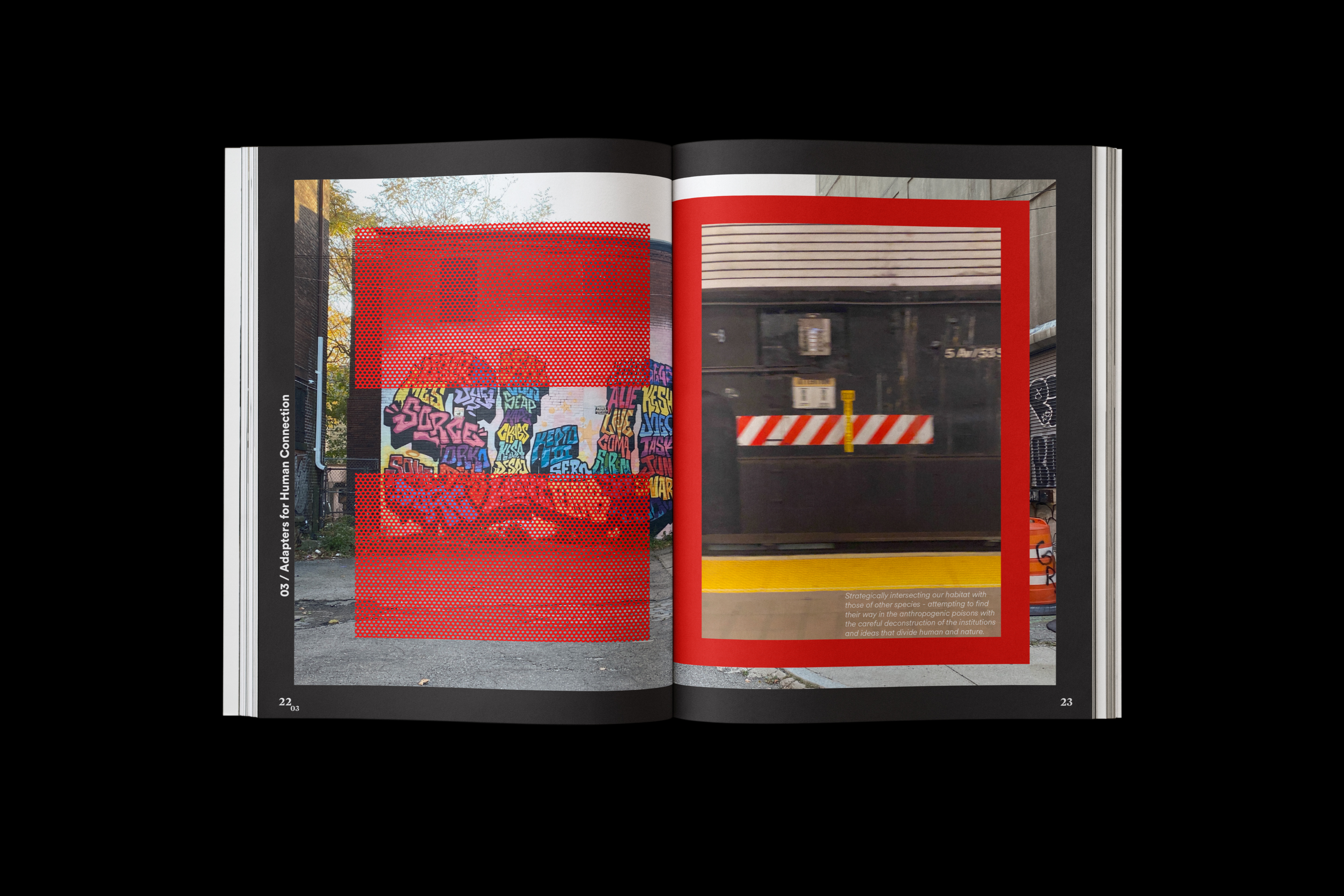 ---
FINDING SIGNALS IN THE NOISE:
———————————————
We are bodies, together, bodies: plus.
Human existence happens in proximity, at multiple scales - in multiple relationships; we are beings :: bodies, we are existences :: individuals, we are essence :: communities. The accumulation, bodies: plus.
Bodies merge, permeate, create overlaps, dictate desire, create shadows, spaces in-between - the misfit conditions.
How might we understand the multidimensional shifts in those bodies? Shifts that happen in the overlaps, our spaces in-between, the misfit conditions.
Because with shifts comes the opportunity for illumination, spontaneity, simultaneous invention, disparate connection, reaction, decomposition.
There are tools for understanding, prosthesis for our bodies: plus, methods for knowing, tools that seem to be just out of reach - given to our bodies in a centralized manner.
How might we create fully integrated methods of knowing :: resulting in illumination, spontaneity, and connection?
Our bodies: plus are the protagonists of adaptation - adaptation in all forms. Taking up tools in all its forms :: tools emphasizing collection, mutual aid, cosmopolitan localism.
We must break our given misfit condition to tame it.
It's the will to revise, to make new, to affix that extends the reach of our bodies: plus.
---
Rhode Island School of Design; Graduate Thesis Communication