Aaron Wright ::
Industrial Designer, Experience Researcher,
Architectural Designer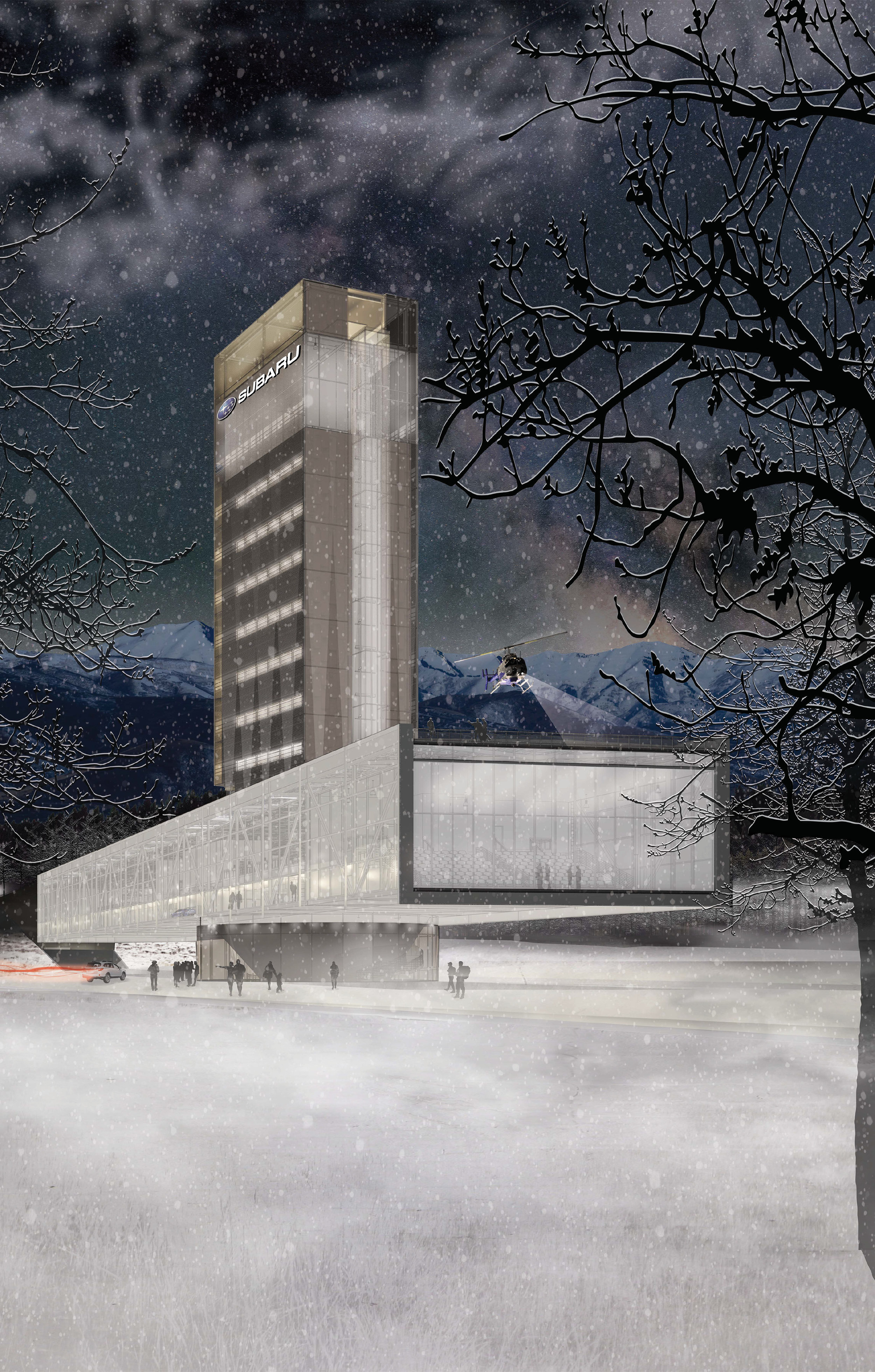 Subaru Experience Center
Enhancing site: realizing the impact of experiential architecture
c.2016
Tags: Outdoor Recreation, Interaction Design, Interaction Architecture, Brand Design, Mapping
Toolkits: Adobe Creative Cloud, Grasshopper, Rhino, Revit, UI/UX Research, ArcGIS, Taly, Vray
Analyzing subaru as a brand, what it means is more than a car, its using the car literally and figuratively as a vehicle for experience.
Intelligent site placement is a key component for the brand. In the u.S., subaru has a corporate headquarters in cherry hill, nj, denver, co, and a manufacturing headquarters in aurora, co. When researching the brand's essence, it was realized the emphasis put on the experiential and adventurous qualities of the car and ultimately who the car attracts. The 'zero landfill initiative' is a marketing effort boasting that as a manufacturer, subaru has reused or recycled 100% of its used goods. To capture subaru's essence, an archaic mining community in leadville, co. Is the site is of interest because of its recognition by the environmental protection agency as a superfund site of restoration, a landscape destroyed by mining in the early 1800's left as a wasteland for a community to sort out the years to come.
Thinking on a scale of achieving this as an architecture, the program of a 'car experience center' has two key components [administrative, in charge of branding and marketing & recreation, the user interactive experience of the brand]. These programmatic 'bars' as integrated in the landscape offer an interesting dichotomy with the rocky mountain range on the horizon. In parti, the design team visualized the two bars, one as a horizontal slab - depressing into the earth while the other penetrates the slab as well as the earth, piercing the ground and expressing a subterranean condition, utilizing an abandoned mine shaft as parking.
The building, spatially, is meant to be viewed as a box truss structure framing the recreation slab - being a thin, long, transparent piece in the landscape with programmed space in-between, while vertically there is a tower, complimenting, yet juxtaposing the surrounding context. The tower is meant to pay homage to the site and its history by turning 11 degrees to the north-west, mirroring the grain of abandoned mine thats 40 feet below grade.

---
In Leadville, the California gulch superfund site is prominent - showing the scars of the rich mining history.
This project is looking to re-appropriate this site with the subaru experience center.
---
---
00 | SUBTERRANEAN
Once an abandoned mine shaft, has been repurposed as a parking garage as well as a geothermal heat pump.
01 | GRADE
The primary element of the grade plan is the car showroom. Coupled with the showroom is the lecture hall.
02 | CATWALK
Spaces to learn about Subaru, how to work on the car mechanics, and view the showroom below.
03 | TOWER
A corporate office structure for logo/ branding design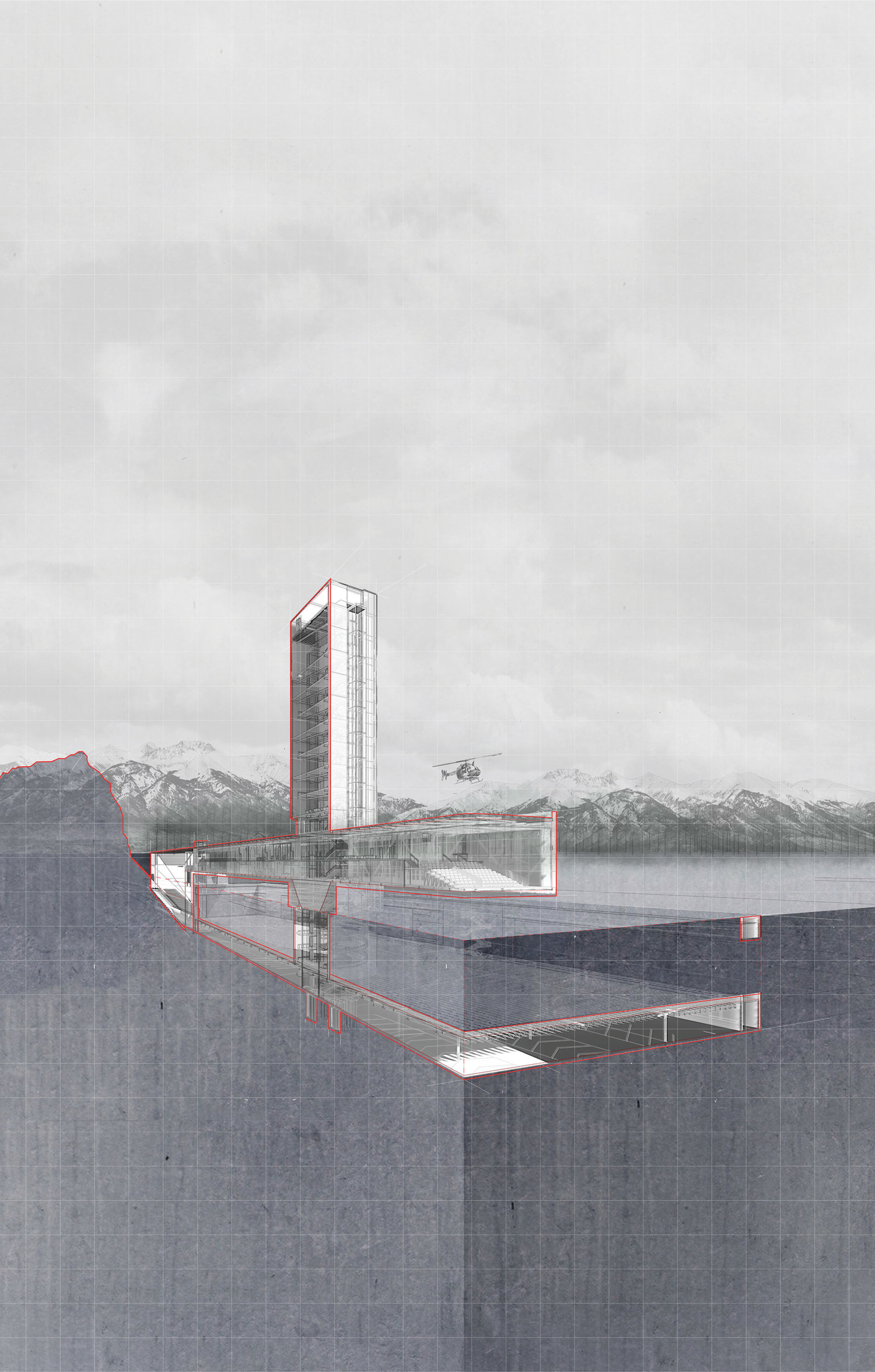 ---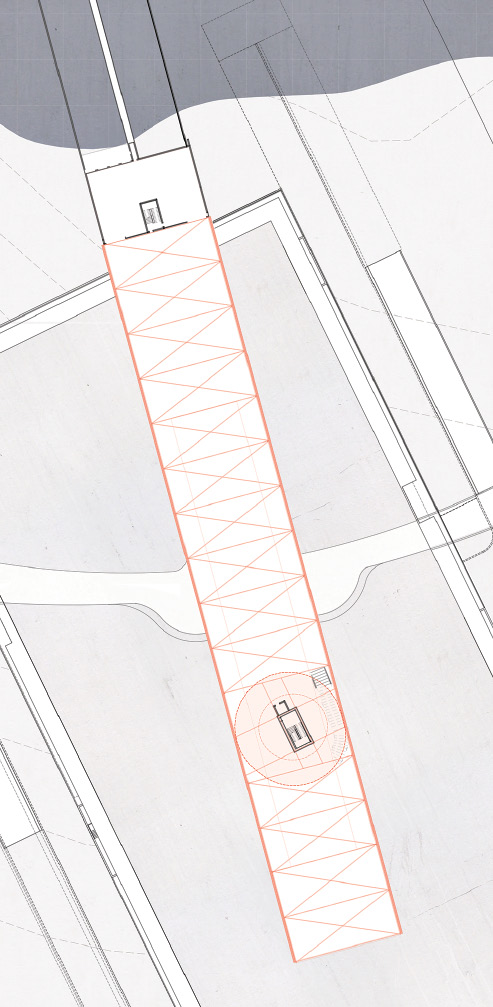 ---

---
In collaboration with Aubrey Andrews & Timothy Rhyne

The University of Tennessee, Knoxville